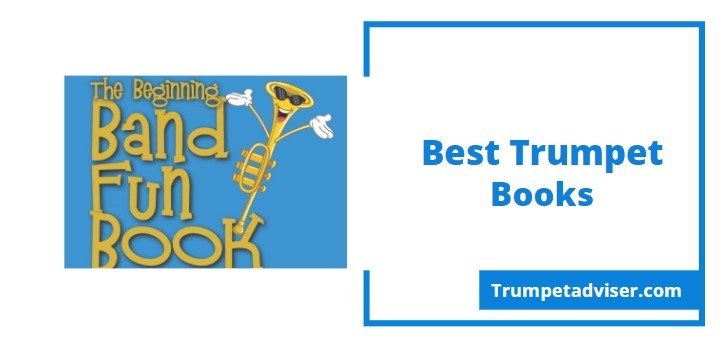 Best Trumpet Books & Publish Your Own Book
If you are a trumpeter, there are some things you must do to improve yourself such as reading books, watching videos, listening to music, and constant practice. Without further ado, we just want to share with you some of the books you should read as a professional trumpeter.
Technical Studies for the Cornet by Herbert L. Clarke
If it happens that you play cornet, then you should know about Herbert L. Clarke. If not, he is one of the famous cornet players of all time. With quality experience with different cornet instrument, he is one of the legends one should always look up to. He wrote the book to meet the need of every young cornet player to find their way easily with the instrument. The book includes all kinds of exercises for trumpeters. The exercise is in stages from easy to hard. It includes different cornet handling techniques such as fingering and articulation.
Complete Conservatory Method for Trumpet – Jean Baptiste Arban
If you've heard of a book called the trumpet bible and you are curious to know more about it, it is the Complete Conservatory Method for Trumpet written by Jean Baptiste Arban. Baptiste Arban. If you are a bass player and you haven't read the book, I wonder if you are indeed one.
All that you need to become a better brass player is loaded in the book. It is written in a way to meet the needs of both novice and professional players. The practices range from the easiest to the difficulty focusing on techniques such as triple tonguing double tonguing, flexibility, vibrato, trills, articulation, scales. It can be used for persona training to improve your playing skills.
Daily Drills and Technical Studies by Max
Schlossberg
One of the ways to become a better player is to continually practice playing the trumpet. The sentence practice makes perfect isn't a myth or fairytale but the truth. The book Daily Drills and Technical Studies is written by Max Schlossberg one of the best brass players. The book is one of the ways to learn one or two things about the brass instrument. It is the best resource for you if you want to learn about flexibility. It is a book you can easily read and understand and it helps you to become flexible with brass handling.
34 Studies Based on
Orchestral Motives by Vassily Brandt
 This book called the 34 Studies Based on Orchestral Motives is written by Vassily Brandt. It is a book that is aimed at brass players that are into orchestral band. If you are interested in the orchestral band, preparing for an orchestral concert or you want to become a better player in your orchestral band, this book is the best for you.
The Most Effective Method to Publish Your Own Book
In the part of this arrangement of articles on How to distribute your own book you will get guidance on – Print Your Book and Copy to CD, Sending the Material to the Printer, and Press Releases. A large portion of this is the presence of mind yet why rehashes an already solved problem. Gain from a specialist.
Print Your Book and Copy to CD
Everything is in preparation so your book is prepared to print off. I would prompt printing around 10 pages one after another. Amass the pages as you continue and have a decent glance at them to check whether there are any errors.
 The printer will require a printed version just as a CD. Presently duplicate the book to a CD. I think most present-day PCs have an inbuilt office to duplicate CDs yet my machine is a little old now and I needed to purchase a CD copier which is a different bit of equipment. It has demonstrated priceless in the last number of years.
Sending the Material to the Printer
You should discover from your Printer about the most secure and most catalyst method for sending him the material. For my situation, the Spanish printer recommended that I should utilize a bearer called DHL and I have discovered them generally acceptable as they convey the following day.
 I'm certain the UPS transporters are similarly as effective. Bearers, for the most part, have their own exceptional envelopes so simply acquire your material to their workplaces a folder case or comparative and move it into the official envelope. Cause an agenda for your material so you don't discard anything – Hard Copy, CD, Artwork, and so on.
Official statements
On the off chance that you recall you did a decent piece of work pre-distributing your book before you had even begun composing it. Remove your author's cap and put it on that of the distributor. This is the place your book turns into a triumph or a disappointment.
It might be the best book on the planet managing your picked point yet except if you can tell the world with the pomp of trumpets, as it were, at that point your book won't sell. Here is the
The thing that I would propose and this is my picked method for accomplishing this work. From the time your book went to the printers until he conveys the completed item you have a fateful opening to guarantee the accomplishment of your endeavor.
Get your neighborhood paper, T.V. what's more, radio broadcasts to remember subtleties of your new book for their software engineers or pages. Try to give them an edge, potentially questionable, that will stand out for them. Make calls to the makers and correspondents concerned. Make yourself significant.
Final Verdict
It is focused on helping you developing your orchestral skills and sound intonation production. It is quite easy to read with an easy step by step procedure in it to be a better player. All that you need to know about orchestral is what the book is about.