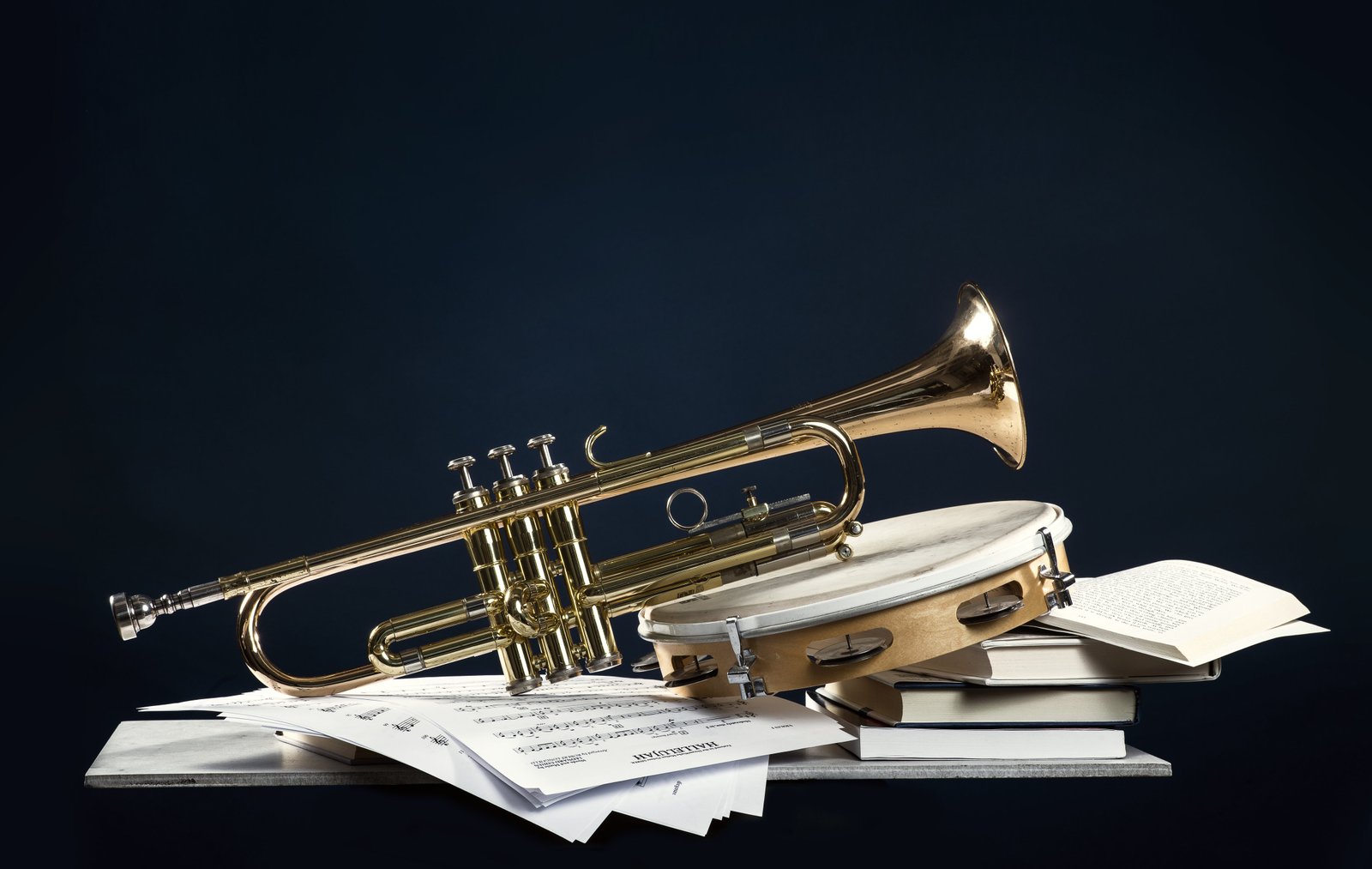 Mendini MTT-L Student Trumpet
If you ever want any of the best student trumpets and your choice of brand is Cecilio, the Mendini MTT-L Student Trumpet is the right product to consider. It is the best trumpet for beginners, and you can undisputedly see that through the design and structure. You will find out more with the Mendini MTT-L Student Trumpet Review.
It is structured in such a way that makes it pleasing and appealing to beginners so that they can handle the trumpet without any issue. Just like every other trumpet produced by Cecilio, the Mendini MTT-L Student Trumpet didn't get to the market without being tested at Cecilio's factory and some other centers to ensure it meets with the standard before it's available for sale.
For this reason, it has become the choice of most music instructors for their students. The trumpet has a phosphorus copper lead mouth pipe and three comfortable white mothers of pearl key inlaid with three smooth action valves.
The trumpet comes with a wonderful case that has backpack straps that has a pair of white gloves, cleaning cloth, and a bottle of synthetic valve oil.
Build
To ensure you get the best sound or bright tone from the trumpet, Cecilio assured it is made with a hand-hammered one-piece bell to allow the metal to vibrate uniformly. It comes with the 0.46-inch bore, and that allows anyone to quickly blow the trumpet to produce the best tone for most music styles. The design incorporates first and third finger saddles and that gives room for increased stability when you are holding the trumpet. And the mouthpiece is designed to make it easier for anyone to use.
Reputation
One of the reasons to consider the trumpet is that it is one of the best products from Cecilio. Cecilio is known to be among the best brands in the industry. It will be a total risk to overlook their products and give a nod to some other products from another brand.
Satisfaction
One of the things you should be too assured of with the Mendini MTT-L Student Trumpet is customer satisfaction. You have nothing to worry about as Cecilio has the interest of users at heart while producing the trumpet. It has all it takes to meet your desire and perform excellently for a longer duration.
Features
        One year warranty

        Cecilio 92 D chromatic tuner, pocketbook, case, valve bottle, polishing cloth, white gloves, foldable stand for the trumpet

        It has fitted mouthpiece, phosphorus copper with lead mouth pipe, smooth valves and comfortable white faux mother of inlaid pearl buttons.
Specification
        Key Bb (B – Flat)

        46-inch bore and 5-inch bell

        1st valve slide thumb saddle

        Gold lacquer

        Smooth action valves

        3rd valve slide with an adjustable throw ring

        Phosphorus copper used on the lead mouthpiece
Recommendation
Mendini by Cecilio Gold Trumpet Brass Standard Bb Trumpet
Pros
        It is designed primarily for beginners

        It comes with all the required accessories
Cons
        Players will have to abandon when they move from being a beginner to intermediate

        It has low-quality Monel Pistons for the valves to keep the price down

        It is liable to scratch
Conclusion
There are many choices for beginners who are in need of a trumpet. But among many others, you will find the best, and among the best, you have the Mendini MTT-L Student Trumpet which is why we choose to discuss all that you need to know about the trumpet in this Mendini MTT-L Student Trumpet review.